Top 25 Corporate Gifts People Won't Throw Away
Corporate gifts aren't just limited during the holidays. And while the ubiquitous thank you note is a mainstay among the best PR practices, well-designed and carefully thought out gifts for employees, existing business partners, and potential clients say a lot about you and your organisation.
What are Corporate Gifts?
Corporate gifts are internal or external free stuff provided by the top management or executives to people as a form of appreciation, gratitude, or even advertising. While internal gifts are for company staff or employees as well as between shareholders or investors, external gifts are for current customers or prospective consumers.
When is the Appropriate Time for Corporate Gifts?
Corporate gifts, also known as company giveaways or promotional swags, aren't just a once-a-year or holiday time acknowledgement of people's loyalty or patronage for your company's products and services. It can be provided during event meetings, inter-office conferences and annual parties to make your staff or employees feel cared for and respected.
During a product/service launching, marketing gigs and branch openings, free stuff are a simple, thoughtful way to show present and future customers how much you truly value them.
Business projects and ventures with industry bosses, investors, and collaborators are also an ideal time for executive gifts – an essential touch if you want to make a good first impression, acknowledge your new partnership, or strengthen your business ties.
Why are Corporate Gifts Important?
When company giveaways are provided for the workers, you assert their involvement for the greater whole of the company and make them feel significant and empowered. If a specific employee deserves recognition for hard work done, a special token for that person can help build their morale and encourage them to continue excellent work for the company.
When promotional swags are given to current clients and target audience during events and gatherings, it builds your brand image and puts your company in a positive light among people. It is also a way to gain loyalty from existing customers and attract new consumers to try your product or service offering.
When corporate gifts are made available for business partners and investors, it shows your willingness and effort to make stronger connection with them. It is also a reflection of the level of respect you have for them and their company.
Your Guide to the Top 25 Corporate Gifts
When looking for the right corporate gift, you don't want to look like you're trying too hard or trying to buy your business partner's effort or your customer's loyalty. Nevertheless, it is certainly better to get one that won't wind up stashed in a forgotten drawer or even get thrown away at the next instance.
If it is difficult to find the right gift for specific type of people your company interacts with during the course of business throughout the year, it is important to know what kind of items can help you "bring more to the table."
Here are your top 25 corporate gifts that won't get thrown away.
1. Personalised Stationery
As a handcrafted piece that expresses both the unique individuality of the receiver and the utter refined manners of the giver, personalised stationeries can make your company logo or message stand out with coordinating letterhead and envelopes. It is an elegant way to show your style and your thoughtful care with something designed just for them.
Choose personalised stationeries that both staff and clients would be proud to bring during your next meeting.
2. Cutlery Set in Zipper Pouch
A reusable cutlery set is perfect for eating lunch at work and family outings such as picnics. Boost your business by engraving your logo and you'll have the perfect gift that can be used daily and will last a lifetime.
Choose a cutlery set that's beautifully finished and conveniently packaged in a machine washable pouch.
3. Toiletries Bag
As functional and necessary items, toiletries bags are a perfect way to make a simple promotional mark to both clients and employees alike. What better way to make your logo an intimate part of your business partners' routines than with a compact, classy, and convenient bag that can carry any of their must-have basics?
Choose a top quality toiletry bag that has excellent water resistance.
4. Shoe Bag with Compartment
Whether ready-made or fully customised, a shoe bag is a go-to commuter or traveller companion that can be a sure-fire winner to any recipient. It doesn't just ensure expensive footwear gets protected from dust, dirt and moisture but they also keep dirty shoes from wreaking smelly havoc to your other personal stuff.
To boost its practical purpose, choose a shoe bag that has mesh ventilation, sturdy zipped closures, and compartments.
5. Cooling Sports Towel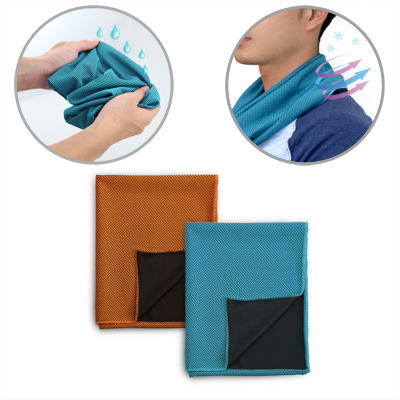 You want both employees and company investors in tiptop shape. So why not give them custom sports towel to cool them off after an intense workout at the gym or a lengthy jog in the park? Its uses are almost endless, although for the main part, it's a great way not to let pesky perspiration hamper their style.
Choose a cooling sports towel that will showcase your brand and your strong support for an active lifestyle.
6. Cube Stress Ball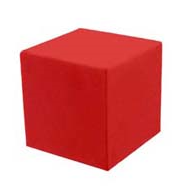 If you want to make an INSTANT impression to get noticed, cube stress balls are brightly coloured items that can ease the pressure and demands from haggard-looking workers or worn-out clients. Turn them into squeeze-loving addicts with something that can relieve their stress and give your business maximum exposure.
Choose stress balls with a quality feel and emblazoned with your logo.
7. Customised Mobile Cleaner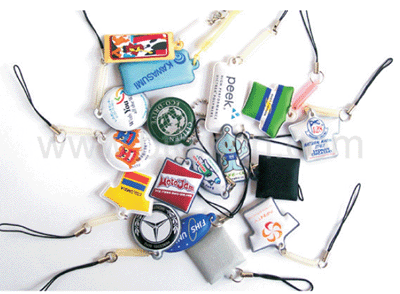 Useful and inexpensive, a customised mobile cleaner is an ideal promotional gift for staff and business executives alike. Perfect for easily removing dust, smudges and fingerprints, it can be used for smartphones, monitors, and other electronic devices.
Choose a customised mobile cleaner that has your company logo or shape.
8. Portable USB Hub
Add a tech-savvy accent to your company giveaways by giving out portable USB hubs to your patrons and loyalists. You don't have to spend an arm and leg to stay connected with your business executives and clients alike but it's a cool gift to answer everyone's on-the-go computing needs!
Choose a portable USB hub as your next corporate gift and you'll instantly be the centre of attention with this flashy yet indispensable item.
9. Universal Travel Adaptor
An excellent company giveaway that is good for your brand image, universal travel adaptors will no doubt be used regularly by your recipients. They will surely appreciate your concern of having their electronic devices be fully charged whenever and wherever they are.
Choose a universal travel adaptor that fits into a compact box for storage, comes with a built-in surge and spike protection system, and operates in any country around the world.
10. Bluetooth Speaker
The hottest in-demand speakers on the market, this is a promotional event item that will be immensely popular among all your invited guests. Amplify your industry status with something that has your company logo on it and can fit easily into a backpack or suitcase, so they can take it from one place to the next.
Choose a Bluetooth speaker that has clear sound, fully compatible with both iOS and Android devices, and of quality construction.
11. Universal Mobile Lens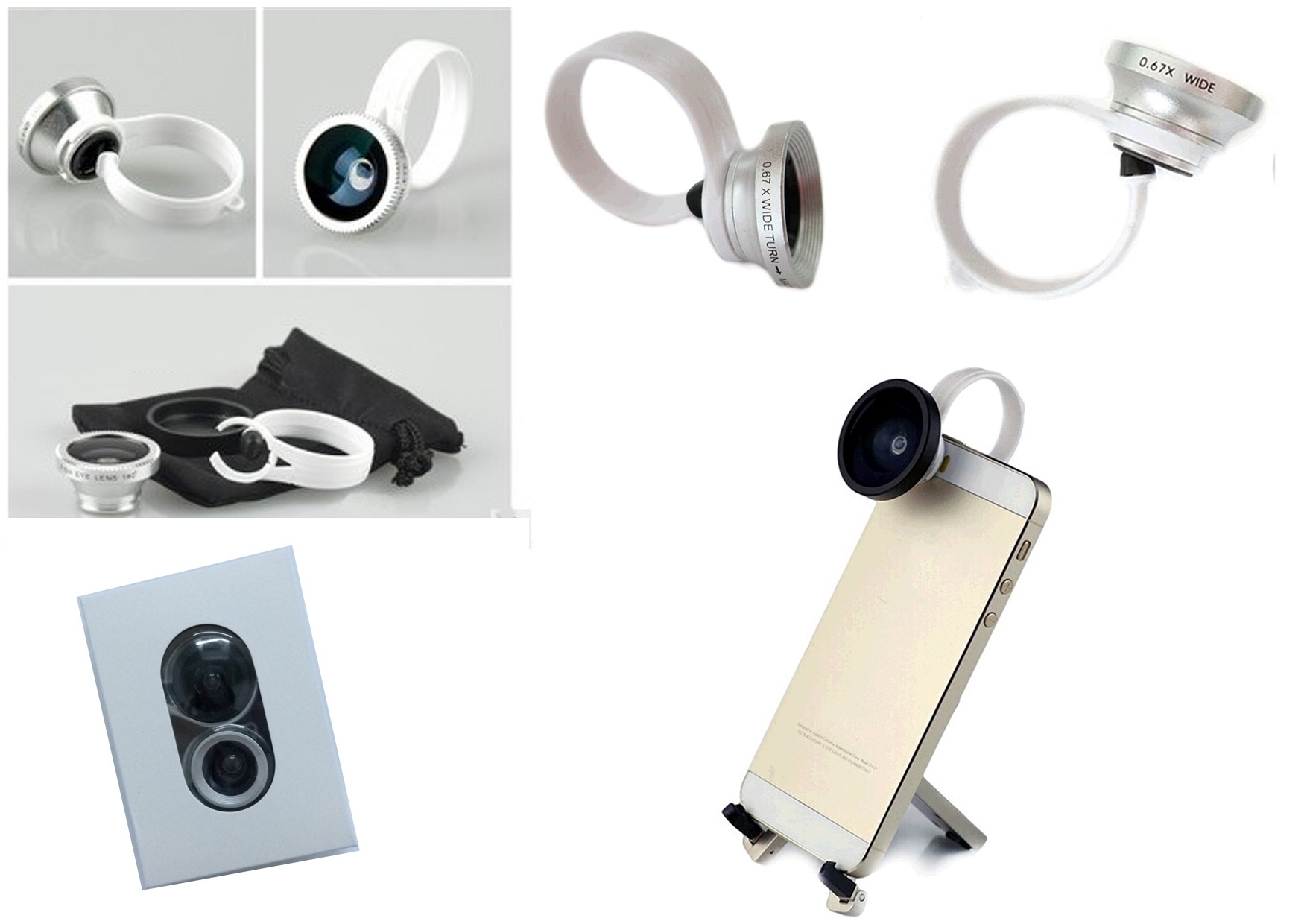 Everyone's gone crazy with photos, selfies and pictures but you can take people's camera addiction to the next level by gifting them with universal mobile lens. It's so easy to remember your brand when users are having so much fun using it, whatever device they're using and even for different places and situations they're in.
Choose universal mobile lens with fish-eye, wide-angle & macro lenses, and you'll never be worried of being forgotten by your recipients.
12. Leather Luggage Tag
A high-visibility, budget-friendly yet effortlessly classy way to make people remember you and your company is through leather luggage tags. They are perfect as customer or employee appreciation gifts, fundraisers, convention hand-outs, or travel promotions.
Make spotting your luggage and your logo a breeze by choosing a leather luggage tag in any material type, colour, and customisation option that fits your company profile.
13. Waterproof Bag
Come rainy season, a waterproof bag is an ideal company giveaway that can keep people's valuables dry. Whether it's their mobile phone, extra office uniform or wallet/purse, they will appreciate your concern for keeping their personal belongings safe from unwanted moisture and water.
Choose a waterproof bag with strong adjustable shoulder straps and welded seams for extra protection.
14. Vacuum Flask
Custom made and ready stock, you can pre-order vacuum flasks in bulk because they are fantastic corporate gifts for any season or occasion. It is one of the most effective ways of getting your brand known across the industry or your marketing message to all your target audience, because it is something that can be prominently displayed on their desk or table every day.
Choose a vacuum flask with double insulation and an easy grip handle for better usage.
15. Foldable Phone Stand
Handy and stylish, a foldable phone stand is any tech-savvy's must-have whether in the office, at home, or on the go. Keep people's phone in pristine condition by gifting them with something that is a clever way to store their electronic devices
Choose a foldable phone stand with a non-slip tactile rubber surface and a customised engraving of your company logo.
16. Travel Lock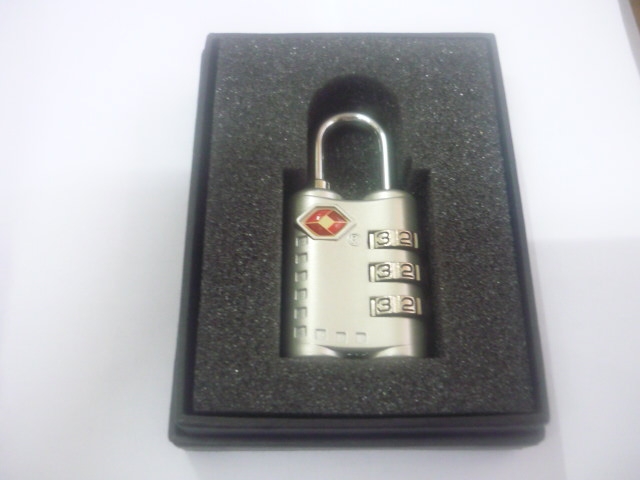 Show your clients and employees that you care for them by gifting them travel locks. Be it a business-related event or an all-vacation stint, it is a simple yet thoughtful way of securing their luggage.
Choose a travel lock as your next corporate gift if you two-thumbs up approval from your recipients.
17. Wine Set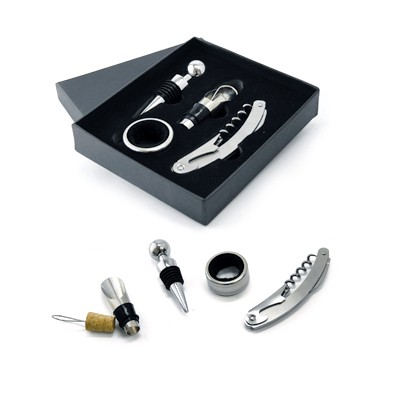 Wine enthusiasts or not, a wine accessory set is a classy way to say 'Thank You', 'Congratulations', or 'Welcome to the Company'. Add your company logo or a personal monogram to impress recipients.
Choose a quality wine set in an elegant box that has a corkscrew bottle opener, a cutter, stopper, and other accessories.
18. LED Flash Light
LED flash lights are great promotional items that can shine a light to both your brand and your recipient's way in times of need. Whether it is for outdoor activities, an emergency tool in a vehicle, or as a general household item, nothing beats its functionality.
Choose an LED flash light with customisation options to reflect your company's style.
19. Manicure Set
Wonderful and luxurious, manicure sets are not just for female recipients but for everyone else who are into good grooming. Ideal for any occasion or event, it is a unique tool that can keep both hands and skin looking good and healthy.
Choose a manicure set that is of high quality, compact, and attractive to be carried anytime and anywhere.
20. Reverse Umbrella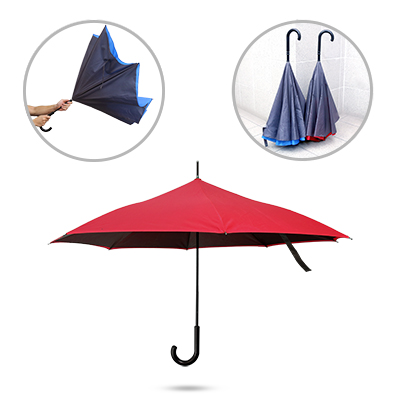 Impress people on the sidewalk during a sizzling hot day, golf course on a cloudy afternoon, or even out in pouring rain with a reverse umbrella with your company logo on it. As a corporate gift, it contributes to your brand visibility because it sticks in their memory.
Choose a reverse umbrella that is unique, durable, and with a strong street presence, just like your business.
21. Mirror Clock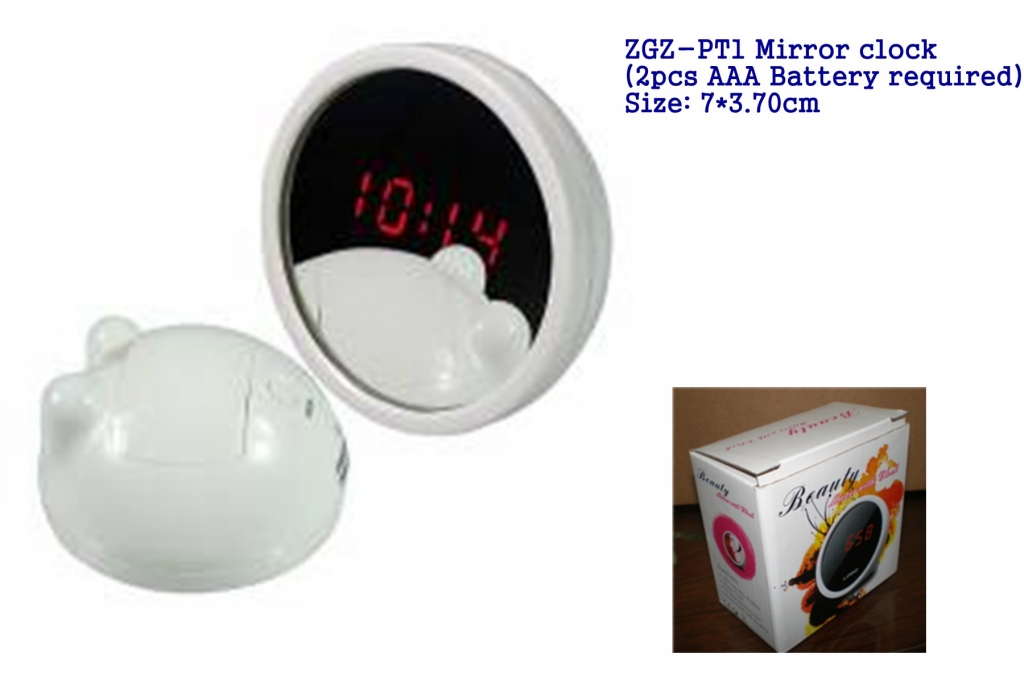 Whether it is a wall or table top clock, a mirror clock can be a bespoke promotional item that will never go out of style or lose its purpose. Whenever your recipients will check the time, they will have you in their minds.
Choose a mirror clock that reflects your effort in selection through its contemporary design or sophisticated uniqueness.
22. Anti-Slip Pad
One simple yet very versatile complimentary gift for employees, business partners, and customers is an anti-slip pad. It can be used in the office, automobile, kitchen, bathroom, or anywhere seen fit to hold all digital devices, sunglasses or coins securely without adhesives or sticky residue.
Choose an anti-slip pad that has super strong thickness, washable, and reusable.
23. Power Bank
Trade shows and conferences can be the right place and the right time to send out power banks to your most loyal customer base. You'd be surprised at how fast you're going to get popular by gifting something that is pervasively versatile.
Choose a high-capacity power bank to elicit satisfaction and approval from both existing customers and prospective clients alike.
24. USB Drive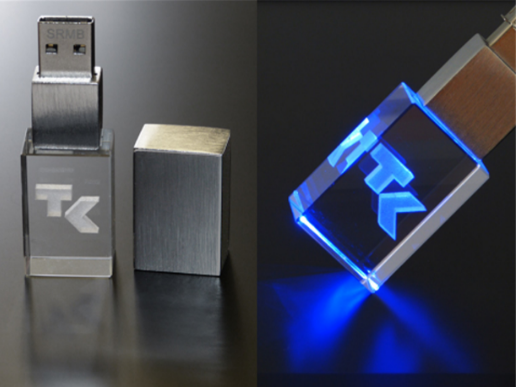 You can buy in bulk and have your logo imprinted out already or you can use it as a last-minute but very thoughtful for your intended recipients. You can choose a drive as unique as your business partners or you can also get creative with a variety of files and apps for your most devoted consumers.
A USB drive as a corporate gift can be thrown in a customised box with your company logo, or put on a necklace chain that reads: 'Plug me in!'
25. Leather Document Bag
Keep personal documents or work files in order with a leather document bag that makes a lasting impression. As one of the most coveted corporate gifts, it indulges the senses – touch, sight, smell – making your brand a hard-to-forget force in the industry.
Choose a leather document bag that will make your recipients luxuriously spoiled in a professional way.
Gifting Guidelines to Remember:
Packaging is as important as what is inside. So make an effort to properly wrap the item so it would be 'dressed to impress'.
Your timing matters. Gifts that are given away while everyone is still on a celebratory mood can help your brand linger a little longer on the recipient's mind.
Your gift should be a natural reflection of your company brand. It has to be something that doesn't just delight the receiver but will bring your ties closer together for years to come.
Make corporate gifts a part of your company budget. It should be an expected and accepted expenditure – something that is essential for brand promotion, customer retention and stronger business relationships between associates, among company collaborators, and with all employees.
Work with an expert when choosing corporate gifts. This will ensure maximum impact of your message and your tangible giveaways.
Make excellent choices by partnering with an acknowledged expert and professional at corporate gifts such as Personal Times Business Gift. For gifts that matter, gifts that speak louder than words, and gifts that do all the talking, let Personal Times Business Gift work wonders for you and your brand.