The Gift Is In The Giving: Choosing truly delightsome and unique corporate gifts
There's a good reason for companies to invest in corporate gifts. Gifts, in general, make their way to people's hearts and warm up relationships. Meaningfully chosen corporate gifts have a great potential to build a company's brand and sell its products.
The question is, is your company maximizing the power of corporate gifts giving? You could be investing enough money to buy gifts to give away to your employees or clients, but are you investing the time to choose unique corporate gifts that will be remembered for a long time?
One thing many business owners or marketing managers commonly fail to do when choosing corporate gifts is to give purposefully.
It's common practice for companies to choose just one kind of corporate gift to give away to all employees, regardless of whether this gift is going to be appreciated by all.
You can make corporate gift giving a truly delightsome experience if you choose unique corporate gifts, or craft a unique experience for all your employees or clients using your choice of corporate gifts.
Here are five unique corporate gifts ideas and how to give them in such a way that creates the strongest, most positive impact:
LED Pens
These unique, versatile and practical LED pens smoothly write on paper and turn the light on objects as well. While almost anybody would love to have a LED pen, dentists, doctors, TV show producers, stocks supervisors, warehousemen are just some of the people who would be so excited to have these pens because these people could use a nifty tool that works on the double.
You can also turn these LED pens into unique corporate gifts by crafting a message that would go with it. For instance, you can give it away to a group of writers in a publishing company with an inspirational message that says "Light the path for others with the words you write."
Check out the product here.
Luggage with weighing scale

This product is genius! It absolutely eliminates the guessing game on luggage weight and with that, there's no need to pay extra dollars for overweight luggage anymore!
This gift is perfect for everyone – from seasoned to occasional travelers, whether for business or leisure.
Check out the product here.
Universal travel adaptor with 2 USB ports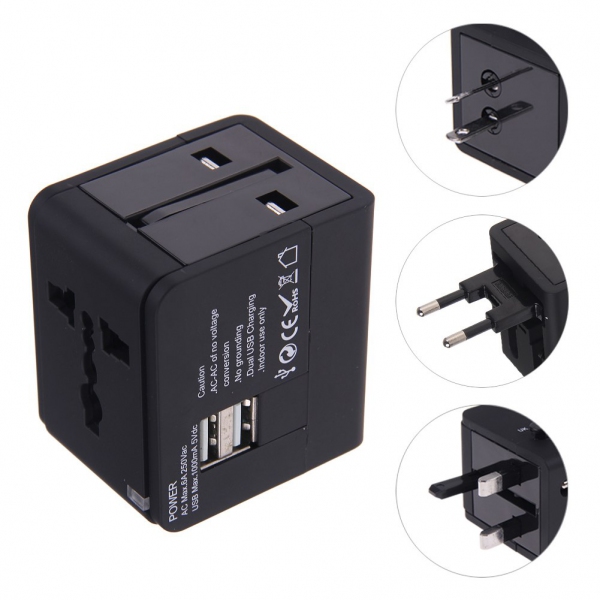 A common woe for many travelers – they pack travel essentials like a hair dryer or an electric shaver – but when they get to the room, the power socket is either too small or too big for the hair dryer or shaver to be plugged in. The result? A bad hair day or an unshaven face every day while on the trip!
The universal travel adaptor with 2 USB port is a unique corporate gifts idea that will take away these travel woes. It's also easy to pack and won't occupy much space in the luggage, a nifty tool for people on the go.
Check out the product here.
Foldable haversack

Wearable, durable and now foldable – the foldable haversack is a unique corporate gifts idea that will suit many lifestyles. For traveling, going on a picnic, or on any outdoor activity, the foldable haversack keeps belongings safe and can also be tucked neatly away when not in use.
Check out the product here.
500 ml vacuum flask with cup lid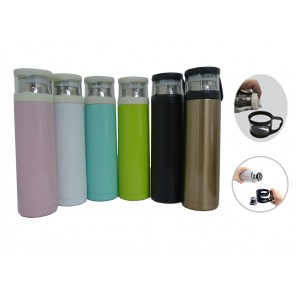 The 500-ml vacuum flask with cup lid stands out as a unique corporate gifts idea because it doubles as a drinking flask and at the same time a fashionable bottle with a cup lid to share a drink with others. Making the most of the lid by turning it into a handy cup is what makes this product unique!
Check out the product here.
Not all corporate gifts are created equal. Choose unique corporate gifts and make your gift giving a truly memorable experience for you and for those you're giving to!