5 Corporate Gifts for Executives On The Go
It's a perennial challenge: What gift do you give a person who has almost everything or who can afford to buy almost anything? The answer is value.
For example, if you are looking for corporate gifts to buy globetrotting executives, then the value behind the gift will surely be highly appreciated.
Executives appreciate corporate gifts that achieve the balance of form and function, especially when you give these gifts intuitively, or with forethought on what the executives need to help them travel with ease, comfort and style.
Here are some examples of corporate gifts ideas that executives on the go will love to receive:
1. PU Leather document bag
Give this gift and you are telling an executive that you care about making it easy for him to organise his important documents and files. A high-quality leather document bag is an ideal travel companion. It handles the documents safely and securely, and ensures that the documents arrive in top shape – no creases or smudges or tear – wherever in the world the executive is travelling to.
2. Exec Toiletries pouch
Toiletries for travel can make a mess when you pack them with the rest of your clothes. The last thing you would want to happen is for the executive to arrive at his hotel with a suit all smudged with toothpaste or dripping wet with shampoo. Give the toiletries pouch and you help solve a problem on packing travel size essentials.
3. Exec passport holder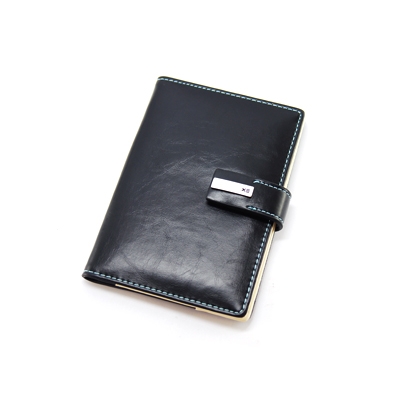 A frequent traveler's passport needs to be where he needs to find it, anytime, all the time. The best way to do this is to secure the passport with a passport holder. Give this to an executive and he will feel that you are taking the extra mile to take care of his needs.
4. Exec utility pouch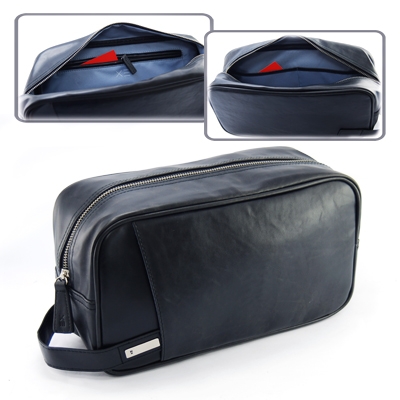 A shaver or a small hair dryer can easily slide into an executive utility pouch. Give this corporate gift away and you communicate the idea that you are looking after that your executive appears in top form wherever he goes – from top of his hair to his feet.
5. Exec travel organizer
Where's the next destination? A travel organizer keeps these details in order, helping your executive not to forget anything and not be late for his flights. A travel organizer also helps executives keep notes of a lot of things going on in his life, at work and at home.
The best thing to do when giving away corporate gifts to executives is to add value to the gift. You can do this by thinking ahead of what the executive really needs, how you can take care of him when he is so busy taking care of other things in the business. Think proactively about what he needs and he would appreciate a gift which he had been hoping to receive but never had the time to visit a store to purchase for himself.
It is also important that you choose a gift from a reliable source of high quality corporate gifts.
Executives will appreciate your gift if you also go out of your way to personalize it. Either you personally deliver it, or leave a personal note tucked in the gift, or give the gift at an unexpected time, these are ways to add value to corporate gifts that you give away.
In Singapore, there are many corporate gifts suppliers to choose from. Make sure you don't compromise on quality. A good corporate gift that is practical, useful, and stylish is a valuable to anyone who receives it. Remember, it is the thought that counts, so think about the needs of the person you are giving the gift to, and match that need with a suitable gift, and you will have yourself a happy recipient!